£3.89
300 g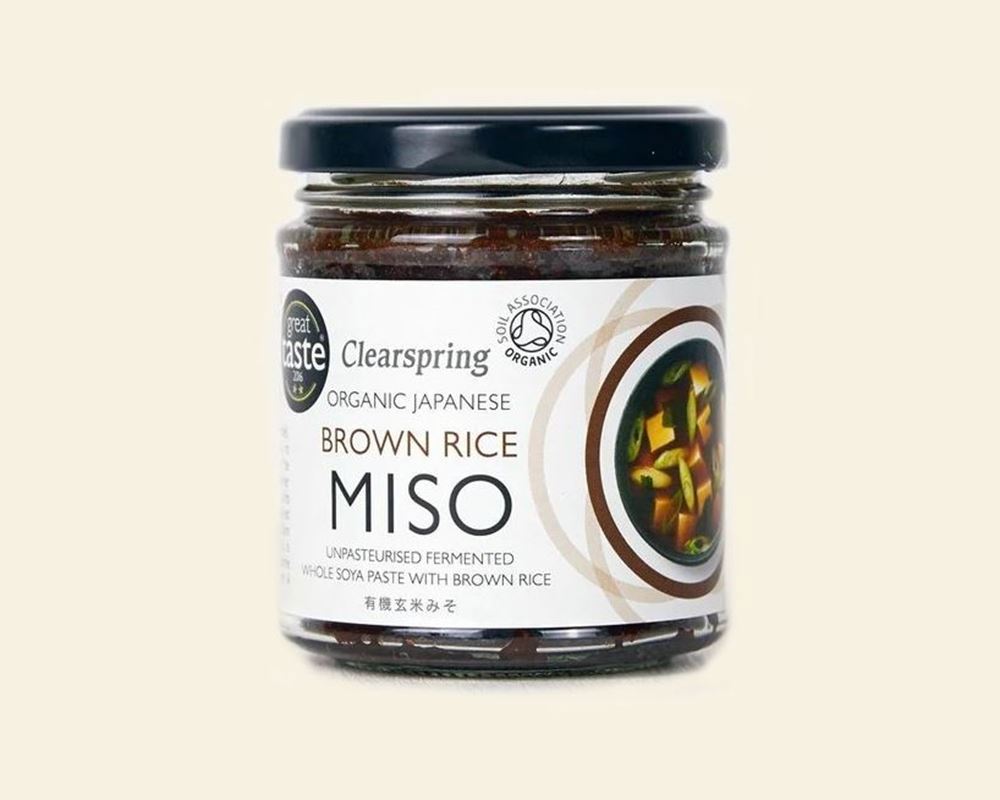 150g.
This robust miso, Genmai Miso in Japanese, has been developed for maximum nutrition. Since it is made using whole soya beans and brown rice, it has a very wholefood nutritional profile.
Depending on the region and climate where the miso is made, the skill and experience of the brewmaster judges when the miso has reached its optimum maturity. This can vary from 6 months during a hot summer period in certain prefecture to 18 months in colder regions.
Enjoy this hearty miso year-round in sauces, spreads, baked dishes, soups and stews. Generally, the best way to store miso to maintain its freshness and quality is in a cool cupboard or refrigerator. However, it really depends on climatic conditions and personal preference. High temperatures will encourage further fermentation, which although not harmful, will darken the colour and alter the flavour of the miso as well as possibly leading to a build-up of pressure within the packaging.
Miso is a live product and ongoing fermentation may cause the lid to bulge. It will still be safe to consume. Harmless white yeasts may develop from exposure to air. Simply skim off.