£10.00
ea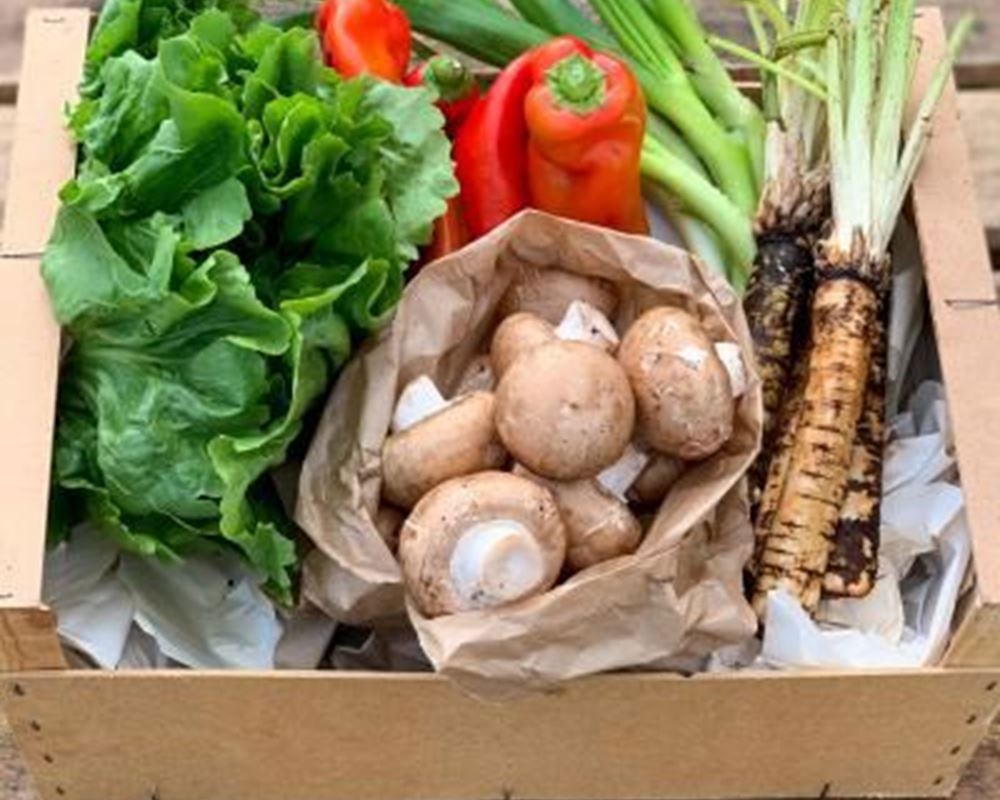 Our supplementary boxes bring a little extra flavour and variety to your plate.
Through summer and autumn we use these boxes to preview experimental crops and let you taste things we are only growing in smaller quantities such as herbs, tomatoes, chillies and globe artichokes.
Through the winter and early spring these boxes contain produce imported from the rest of Europe, cheating the seasons a little… and bringing you the taste of sunshine in shape of things like sweet potatoes and bell peppers. The Standard Supplementary box usually contains 3-5 types of vegetables.